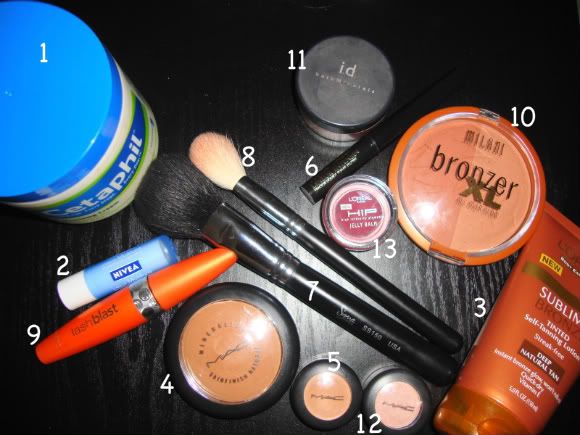 So February is done and gone so I thought I'd post some of my favorite beauty products of the month :) I tried to order these in consideration of their importance in my routine for skincare/makeup routine.
1.
Cetaphil Deep Moisturizing Cream
($10-12) - This is a fabulous moisturizer. It is supposed to be for every day, every stage, every age, and also suitable for sensitive skin. I find that this is a great face moisturizer to use before applying my foundation or powder. I also use this cream all over the rest of my body. Non greasy feeling, not too thick or super thin, just right. Love it!
2.
Nivea Kiss of Moisture Chap stick
($2.99) - The best chap stick I have used. That pretty much adds that one up.
3.
L'Oreal Sublime Bronze
Tinted Self Tanning Lotion ($8-9) - I have been using this since I posted about purchasing it. It is giving my skin a wonderful bronzed glowing look. I love it so far.
4.
MAC Mineralized Skin Finish Natural
($26) - I love this more than I do the Studio Fix foundation I bought when I got this. I find that this powder evens out my skin tone nicely and does look very natural... so it's great when you don't want to look like your wearing makeup.
5.
MAC Studio Finish Concealer
($16.50) - This has been an essential for my everyday makeup routine for brightening my under eye area.
6.
L'Oreal Lineur Intense Liner
($7) - This is now my favorite eye liner.
7.
Sigma SS150
Powder Brush (12 PC kit $69)- I love this brush. It is the perfect powder brush to apply my MSF.
8.
Sigma SS168
Angled Blush Brush (12 PC kit $69) - Perfect for contouring or applying blush.
9.
Lash Blast
($8)- Still my favorite mascara.
10.
Milani XL Face and Body Bronzer
($8.99) - I love this bronzer it comes with two shades... a lighter shade that is perfect for applying all over the face for a healthy glow; and a darker shade that is nice for the cheeks or contouring.
11.
i.d. bareMinerals blush
in "True" (22.99) - I love this color. I think this was my first higher end blush. It is perfect for applying on the cheekbones for a beautiful highlight.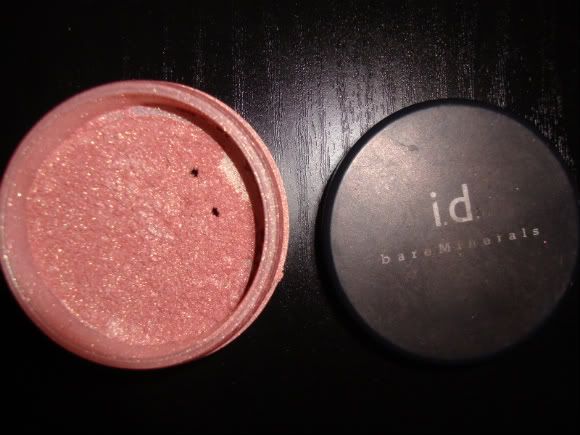 beautiful right?
12.
MAC Naked Lunch ES
($14.50) - I love this color it is a nice lid or highlight color for me.
13.
HiP Jelly Balm in Succulent
($7.99) - I love this for the lips. It isn't too sticky, it provides a nice sheer color... great for moisturizing the lips while adding a touch of color.
And.............. of course the best part of every day of every month... Kailei...