Hello! So the other day while I was at Ulta I picked up two LASplash cosmetics pigments. At my Ulta they now have their own section (like Revlon, or Rimmel), so that's probably why they caught my eye... I notice when pretty much anything is added seeing as I go browsing there all the time! (hehe)
These pigments were BOGO 50% off... so I picked up Matrix (deep black) and Dragon Dust (Black with gold reflects/shimmer). I must say they are very nice! I'm definitely not disappointed with this purchase. They have a nice texture, very good color payoff, they are easy to work with, and there aren't big glitter pieces in dragon dust(I don't notice them to the touch).
I would recommend trying out this brand if you haven't already. If you already have, what was your experience? I may try out a few more of these if I notice any other great colors.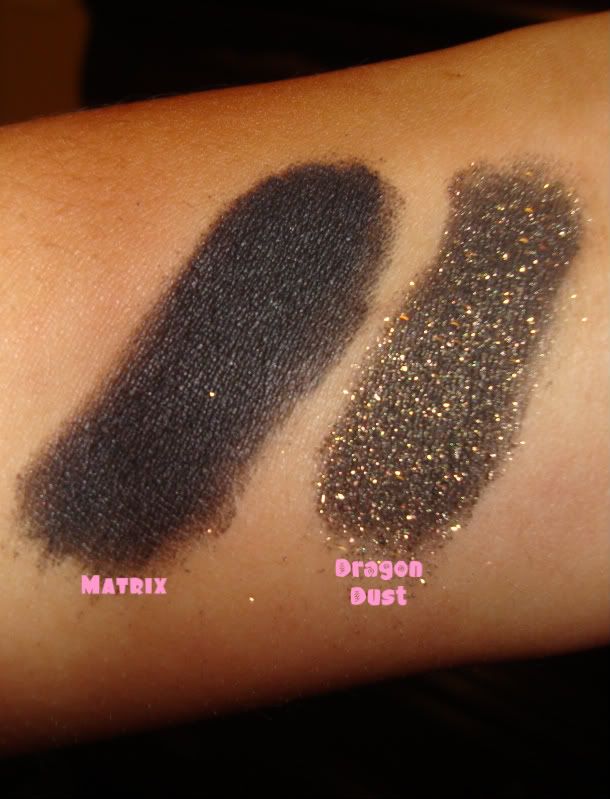 Wearing LASplash Pigment Matrix, NYX Jumbo Stick Pots and Pans (silver)