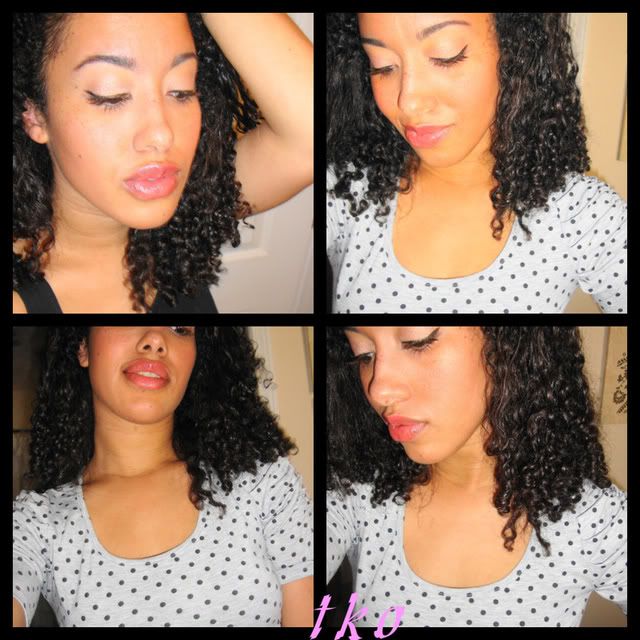 Two favorites.
Bare Minerals Powder Foundation
has always been one of my favorite go to foundations... it gives a
pretty
natural coverage. I also have been using this blush regularly this past month. It is Covergirl & Olay Simply Ageless creme blush in
Plush Peach
. The brush is a Sonia Kashuk powder brush.
Maybelline Color Sensational
Peachy Scene
Lipstick; MAC Lustreglass
Pinkarat
lipgloss. I love these two together... soo pretty :)
>>> Today I brought boxes out of my storage of years past
spring and summer clothes
. Since I was pregnant last summer, I didn't get the chance to wear any of them, nor did I even look at them... ha. So now when I see them I feel like I have a whole
new wardrobe of pretty clothes
:) .... Only problem is I
can't
fit into them :( Size two to size 4 dresses... small tops... size 3-5 jeans...
all
too small :/ I now have
hips
... as well as flab I need to lose. I am determined to lose the weight to fit into my old clothes again. I had a couple of girlfriends comment on my facebook status I made about it, one recommended i try the master cleanse diet... I'm going to research that.
This is my new bikini I bought recently from Target. It is going to be one of my motivations to tone up... ;)
♥