Hello dolls,
Have any of you tried the
Maybelline Natural Smokes quad
? I'm sure a lot of you have seen these quads, or own one of them, they have been out for quite a while now and they are actually pretty decent. When I first started getting more and more into makeup I had tried a drugstore brand single shade...
can't
remember if it was Cover Girl or Maybelline, but there was absolutely no pigmentation, with these quads however that is
not
the case!
I think it's
hit and miss
with
some
of the shades... for my quad I find that the "Lid" color is a little harder to work with than the other shades. So just keep that in mind! The price for ranges from $5-7, depending on where you look for them.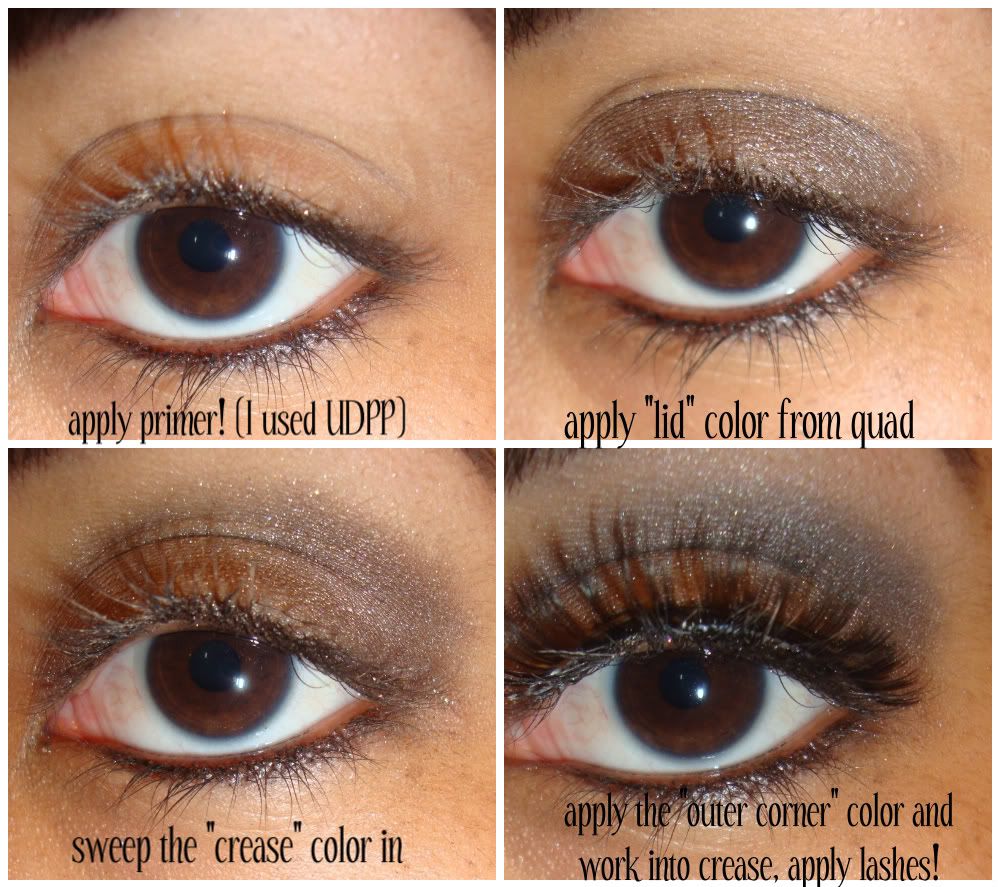 Here is a little step by step tutorial (notice I put a few of the steps together, next time I'll try not to do that, lol), but I really like the outcome I get using the Natural Smokes Quad.
Yesterday I went to Ulta, I had a $5 dollar off coupon so I picked up
Piggy Polish
in
Tic Tac TOES
, and I also got Seche Vite Fast drying top coat. I loved the color of Tic Tac Toes in the store, but when I got home and applied it, not so much... Don't you hate when that happens? Firstly I found it very hard to apply to make it look decent. It was very streaky, and somewhat runny. It would definitely take patience. The Seche Vite however, I like so far... I've only had it on since yesterday, but so far no chips, and I did notice my nails dried much faster!
I couldn't stand the way that Piggy Polish looked on, not to mention it started rubbing off? So I picked out an older polish that I am really loving now. This is
Savvy
Polish in
Cotton Candy
.
And lastly a picture of my little girl! I got her a new onesie that I love! So I had to snap some pictures of her in it. It's so hard to get her to stay still for pictures now!!!
If you haven't entered
My Giveaway
, make sure to check out the link in the upper right corner!
♥