Hello everyone,
I hope everyone is doing well :) I wanted to share with you all a palette I picked up from Target a few weeks ago. If you check your local Target, in the cosmetics section, you will most likely see a small section of Eyes Lip Face products ranging from $5 dollar eyeshadow palettes and kits, to $1-3 dollar eyeliners, lipglosses, etc.
I decided to try out the 32 eyeshadow palette ($5). I previously only owned two ELF eyeshadows which were from the studio line, they weren't very impressive but I think it may have had a little to do with the colors I chose (white and light tan). I've been using my new ELF palette frequently since purchasing it, and I must say I am impressed. Five dollars is a great deal for the what you are getting out of these shadows, they aren't all the best glide on texture or most pigmented shadows you will ever try, but you get what you pay for. In this case you aren't going to lose.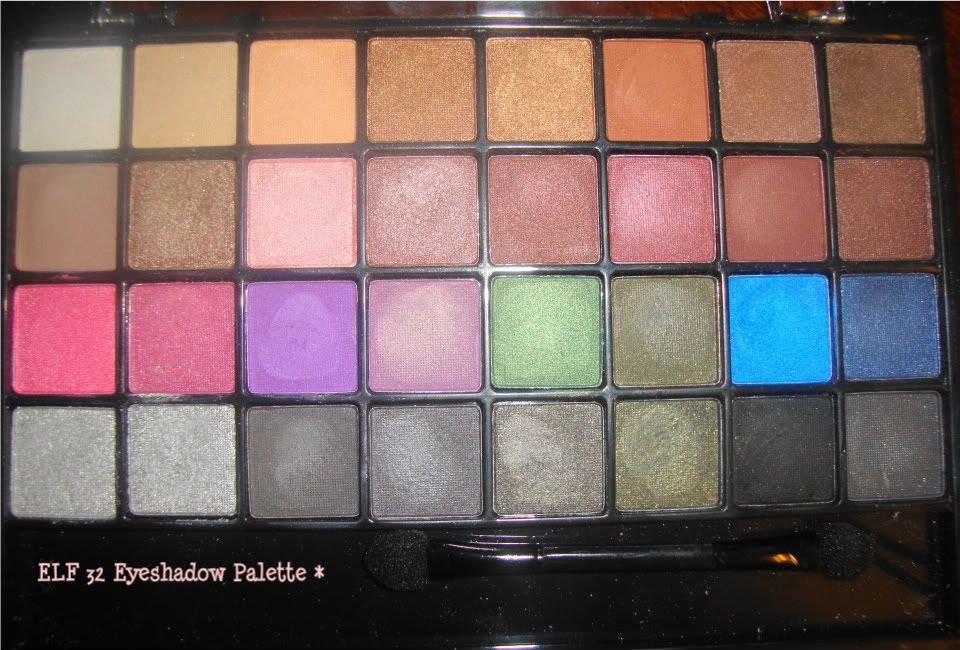 Pros:
Great price
Nice color selection... plenty of neutrals and a few bright colors if your feeling adventurous
Some of the shadows are nicely pigmented as well as have a nice texture
Compact case, sturdy, small mirror included in case

Cons:
Some shadows have poor pigmentation
Matte colors are harder to apply as far as seeing pigmentation
Shadows require a little more packing on than you probably have to do with some of your fav. shadows

Overall: I recommend this if you are someone that doesn't have many shadows in your collection. There are some fun colors that have decent pigmentation, could be a nice practice palette for beginners, especially if you aren't wanting to invest much money into makeup. This isn't really a must have item or anything, just bought on a whim, and for fun.
Swatches: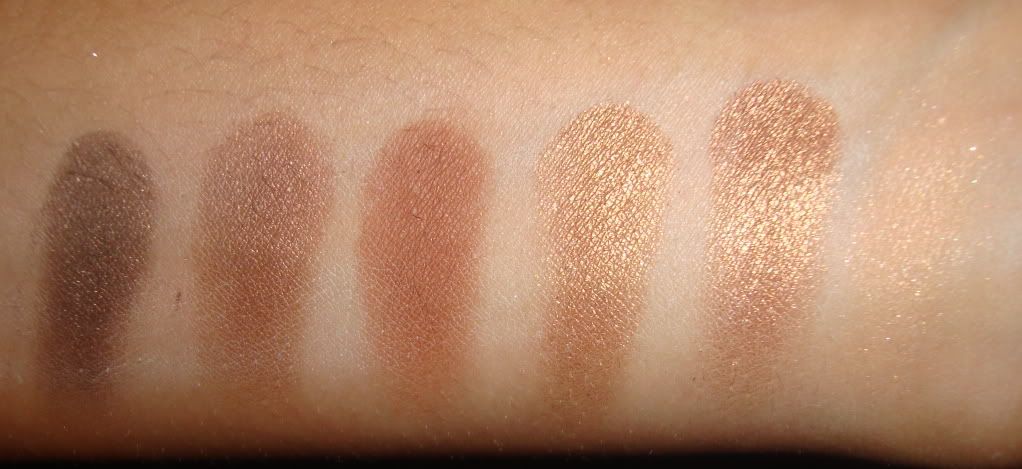 First Row

excluding two highlight colors I couldn't get to show up on my arm. . . I love that gold♥ probably the best pigmentation of them all.

*Swatched over NYX Jumbo Pencil in Milk*





Second Row

, as you can see the first color on right wasn't very pigmented. . . I think they actually looked a little better in person.



Third Row

... pretty much all the fun colors... I could barely get the light purple to show.



Final Row

... as you can see these silver and gray's aren't the best pigmentation but the matte black wasn't too bad.



Have you picked up any of these ELF Holiday kits from Target?
♥