I don't know about you ladies but I always get sucked into buying whatever I think will be the next miracle product for my hair that I have been looking for my whole life... here are some things have actually worked
for me
:)
Moroccan Oil
-
Revives hair
Strengthens and conditions
Reduces drying time
Anyone can use this oil, it is non-greasy, helps keep hair healthy and has a nice smell. I would not recommend buying this from amazon, I have read reviews that it isn't authentic the majority of the time if you do. You can find this at local beauty salons in your city. Around 40USD
Yellow bird Hair Dryer
-
I found out about this dryer after one of the hair stylist I went to used it on my hair. It has four different heat settings, comes with a straightening comb (which is what I use to blow dry my hair) and a concentrator nozzle as well. This works amazing on my THICK CURLY hair. So if you have remotely thinner hair than mine, and not curly I'm sure this would work for you well too. The straightening comb makes it SO easy to blow dry your hair in a way that it's not going to be all over the place and tangly. After you use this it's going to be much easier to flat iron. Price ranges around 30-40 USD.
Denman Hair Brush/ Goody Ouchless Hair Bands
-
Love this brush, really the only brush I use unless I want a smooth look. Those hair bands are the only kind I like... they aren't too thick or too thin, and they don't damage my hair seeing as they don't have those dreadful metal clasps.
Paul Mitchell Super Skinny
-
I would recommend this line of products, especially if your someone who uses a lot of heat on your hair. This will cut down your blow drying time, as well as make your hair look healthy. Another product I was introduced to from the stylist who used the yellow bird on my hair. Price is around 15 USD I think.
Herbal Essences Conditioner
-
These are my HG conditioners. They are very affordable and they NEVER let me down whether I want to wear my hair curly or straight. They come in ton's of different smells and uses, I like to switch up... which is why I have two right now.
Redken All Soft Conditioner
-
This is one high end conditioner I love. I think it would be suitable for any hair type. It makes me and my daughters hair super soft and manageable. Definitely Recommend. The shampoo from this line is also nice I just didn't have any more to picture. Price Ranges. Sometimes you can get them on special shampoo/conditioner for around 36 USD I believe.
Biosilk Silk Therapy
-
I love this. It's just as great as Moroccan Oil to me. It works great on my hair you can find it in Target and plenty of other places. It is suitable on all hair types... adds instant shine, and you will literally notice a difference in the feel of your hair as well as look after you put some of this in. This little bottle is about 14 USD.
Redken Smooth Down Heat Glide
-
I love to use this product for protecting my hair from heat. I will not use anything water based, I tried the Tresemme one some people rave about and it was NOT for me. This product is awesome, I really feel like it does the job... it makes my hair easier to flat iron, and adds a nice shine. Price is around 18 USD.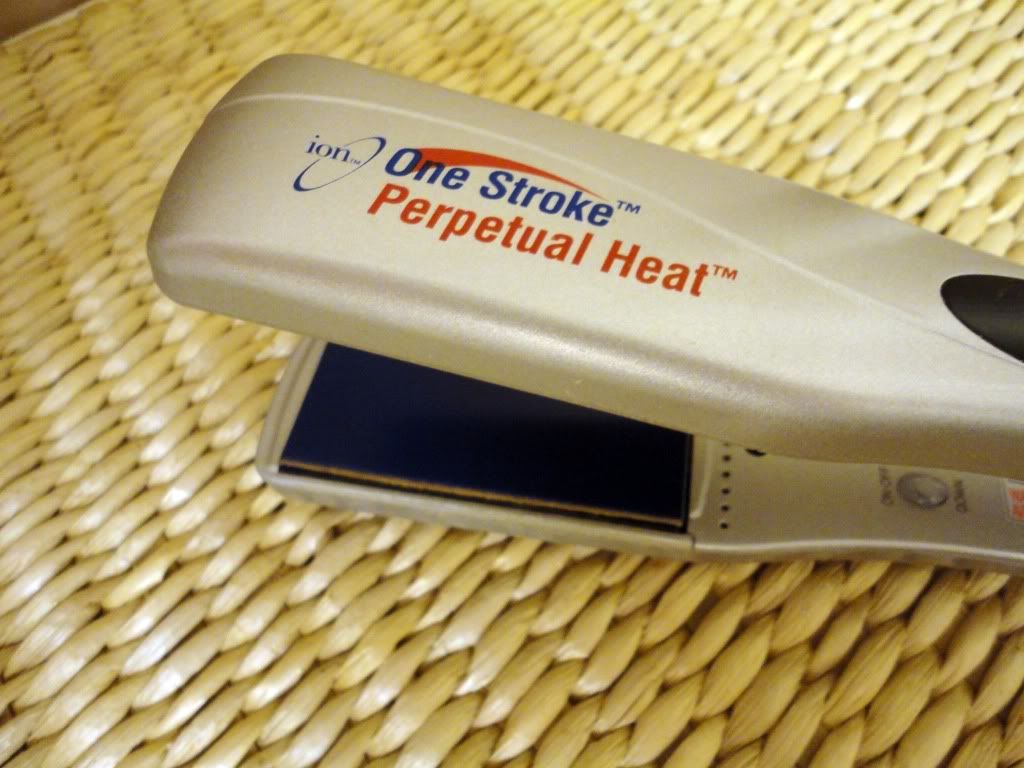 Ion One Stroke Perpetual Heat Flat Iron
-
I have tried plenty of flat irons but so far this one is working the best for my hair. It goes up to 450 degrees... which is the setting I like to use. It does NOT lose heat while you are flat ironing your hair. Plates are not damaging to your hair. Retails around 80 USD.